A Crystal Makeup Mirror For Your Girlfriend Who Loves Makeup On Xmas!
Hello everyone, I am so exciting to tell you that one of my friends received the crystal and she told me she loves it. When she first unboxing the mirror, she is so exciting that the mirror is gorgeous!!
And the mirror is easy for setting up since it is fully assembled, she just simply puts it on her makeup stand, and in the other side, she put some organizers for storing the makeup stuffs. Her room is so bright, and the mirror is fit for her room and looks so charming with the shinning crystal.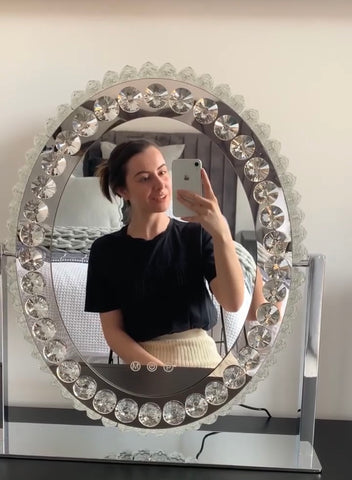 When she is sitting in front of the mirror, she's so pretty, I am sure this crystal stuff will fit for your girlfriend for the upcoming holiday. Get it now.